One of my favorite shows is Finding Your Roots on PBS, hosted by Henry Louis Gates, Jr. The premise of the show explores the genealogy of famous actors, comedians, politicians and journalists. I find it amazing that so much of our past is unknown and research teams can uncover lost ancestors, family stories and photos.
I am drawn to stories like these because of my passion for the past. The business I own and operate in Raleigh, NC, Finish Pros, LLC specializes in furniture refinishing, repair and reupholstery of antique and contemporary items. Each piece my team works on has a story to tell but I never imagined the story I would come across the morning I began working on a 19th century chest of drawers.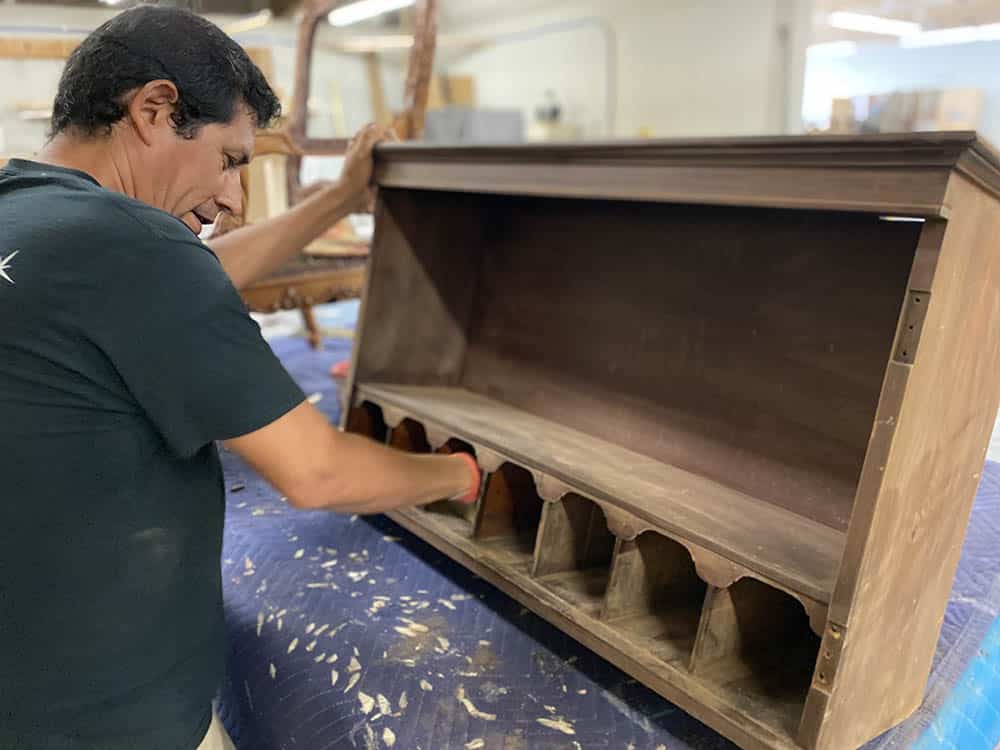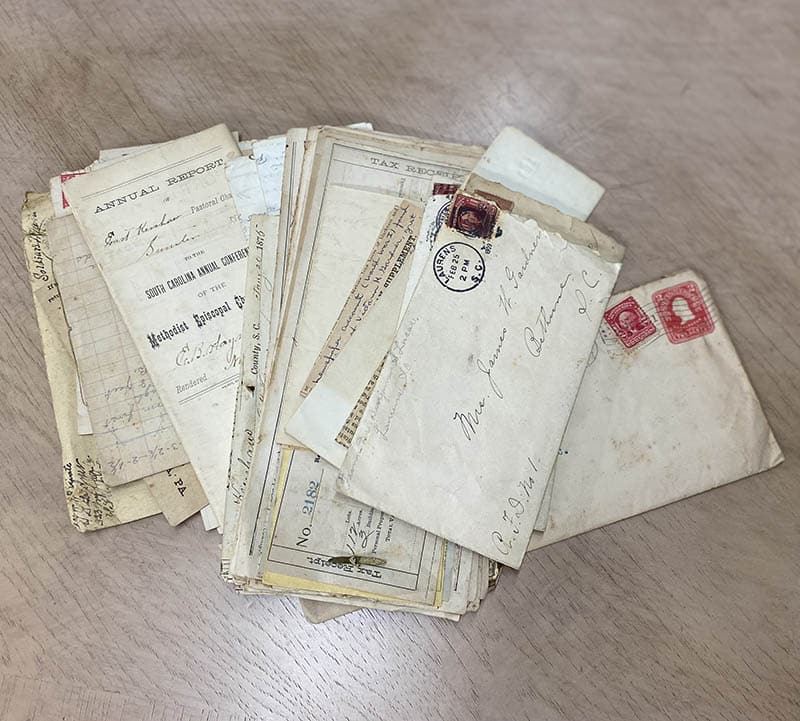 Finish Pros was contacted by a client several weeks ago who explained that her husband and son had picked up a family heirloom from their homestead in South Carolina. While in transport the chest was damaged. The question posed was, "was the piece worth restoring and could your team accomplish the repairs successfully?" Our response, "Yes and Yes!"
The needed repairs were extensive. For several days my team worked on repairing doors, repairing a broken leg, patching veneer and mending splits and cracks in the century old mahogany. Amazingly after several days of work, a secret compartment was discovered unveiling a trove of stored family treasures including hand written letters from the 1870's-1880's as well as family photographs from the late 1800's.
Thank goodness this piece has remained in the same family for four generations!